"Webdefender" – Security Protection & Antivirus Features
The premium professional website security protection and antivirus platform
Protect your website from hacking, malware and virus injection with the WebDefender professional Security Protection and Antivirus plugin. The WebDefender is developed to scan your website, detect vulnerabilities, malware, trojans, viruses, and other security threats in your database content and uploaded files. It also works perfectly for blacklist checking to maintain the best website protection.
The WebDefender is a lightweight antivirus. This WordPress plugin is user-friendly. WebDefender will find CMS and server vulnerabilities as well as all other threats in the database content and files uploaded to your system.
Just install WebDefender antivirus and start protecting your website immediately!
Advanced antivirus algorithm
A unique algorithm uses heuristic analysis that enables viewing and detecting viruses and malware in the binary code.
Extended Virus Search
Scan all system files of the website.
Access Without SSH
Not all hosting companies are willing to provide access without the details of SSH.
Website Hide Security
Hide website from hacker attacks, increase your website protection level.
Fully Automatic Encryption
Fully automatic encryption of your website components.
One Click Installation
Installation does not require manual operation. All encoding is performed by clicking on the Start button.
Correct operation with limited resources
The scanner continues working correctly on the website with limited hosting resources.
Database Virus Search
Monitoring for malicious codes and viruses in the website database.
Plug-In
A quick and easy setup for open-source websites such as WordPress, Magento, Joomla, Drupal.
Brute Force Attack Protection
Our algorithm detects Brute force bots attacks and prevents attempts of a password crack.
Anti SPAM
WebDefender algorithm analyses who want to write comments to your website – bots or people.
WAF Protection
WAF filters, detects, and blocks bad bot traffic to a website.
Website Scanning
Server-side scanning, malware monitoring, detection & removal. Search Engine Blacklist Monitoring. Notifications & Alerts by email.
Daily analyse of all the changes on your website
Support and assistance from experts
Daily, weekly and monthly reports and analysis
Blacklist Monitoring
Online reputation is crucial to the success of your business. This feature conducts a comprehensive check daily to ensure that your website is not blacklisted by major search engines such as Google and Yahoo. We will notify you immediately if a problem is discovered.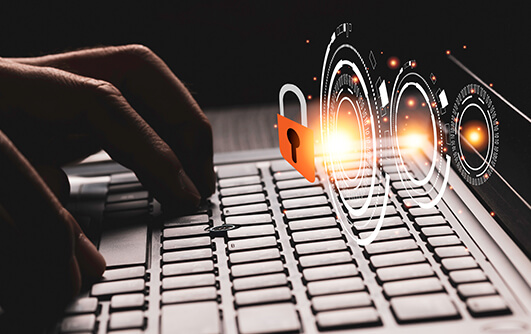 Daily Malware Scanning
Every time WebDefender scans your website, it makes sure that no viruses or malware have been injected. It protects your customers and your business by preventing hackers from using your site. We will notify you immediately if a problem is found.