IT Infrastructure Assessment
About service
Security issues should be the highest priority for any business owner. Any existing vulnerability in your company's information system may be exploited by hackers, and therefore, lead to financial losses and damage your reputation.
To maintain the stability of your security system, you should conduct infrastructure assessments regularly. Infrastructure security assessment implies complex reviews of your systems and inner processes.
Cobweb applies the latest assessment tools and expert analysis to detect all existing vulnerabilities and drawbacks within your current infrastructure. On the results of the evaluation, a documented review will be provided to a client. This report covers the following issues:
Cloud storage security analyses
Social engineering testing
Get a quote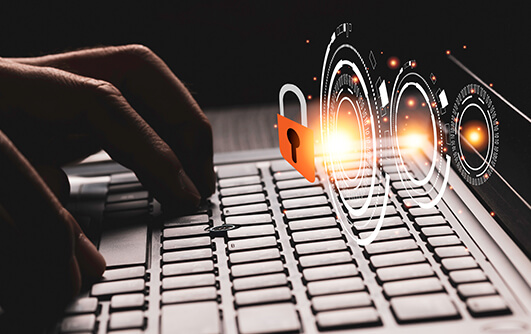 IT Infrastructure Assessment
Please, leave your contact details, and we will reach you shortly.
More information
Along with a detailed report on discovered drawbacks in your IT infrastructure, our expert team provides comprehensive recommendations for the improvement of your security processes. Furthermore, our experienced team will help you eliminate vulnerabilities and enhance the stability of processes or even develop a new efficient security architecture that will be able to reduce risks and decrease operating costs. Contact certified specialists to be fully protected and stay ahead of competitors.
Benefits
Smart Support
Our support team notifies you immediately if security threats arise.
Certified Security Team
We are a team of certified experts with extensive experience in the field of cybersecurity.
Detailed Reports
We provide detailed reports of conducted works together with security hardening recommendations.
Fixed Price Plans
You can choose the most suitable plan for your business. It is possible to change the plan at any time.